Bounce Houses And Bounce Slide Combos
for Rent
Bounce house or slide, so hard to choose! Well, you can have both! Our wet or dry Combo units include the royally fun castle combo, the enchanting princess, and every carnival lover's favorite, the 7-in-1 Ferris wheel!
Professional delivery to
Punta Gorda, FL, North Port, FL, Arcadia, FL, Cape Coral, FL, Englewood, FL, Venice, FL, North Fort Myers, FL, Rotonda, FL, Lake Suzy, FL, Port Charlotte, FL
and surrounding areas. Please submit a quote or contact us to be sure we service your area.
Bounce houses have become an increasingly popular choice for entertainment for kids worldwide. They have fun, bright colors, and are a show-stopper for a corporate or birthday celebration. It's not often that kids can have lots of excitement and burn off lots of energy, while the parents just watch and relax spending time with other adults, but our inflatable bounce houses are a solution to the tiresome parenting.
Inflatable bounce houses can hold up to 4-8 children at a time. Children should remove their shoes prior to entering. The bounce house should not contain water unless specifically stated. We request that you don't permit items that may harm the inflatable, such as sharp objects soap, sharp objects, or even silly string.
Additionally, you'll create wonderful memories for your children and they will remember that fun day and experience far into the future. A majority of our bounce houses come with an exit ramp that is safe for entry and exit in the front to help ease the process of getting in and out. One of the safety features that is often offered is a safety net to a wall and an enclosed entrance area.
Be assured that your celebration will be a hit for both children and parents.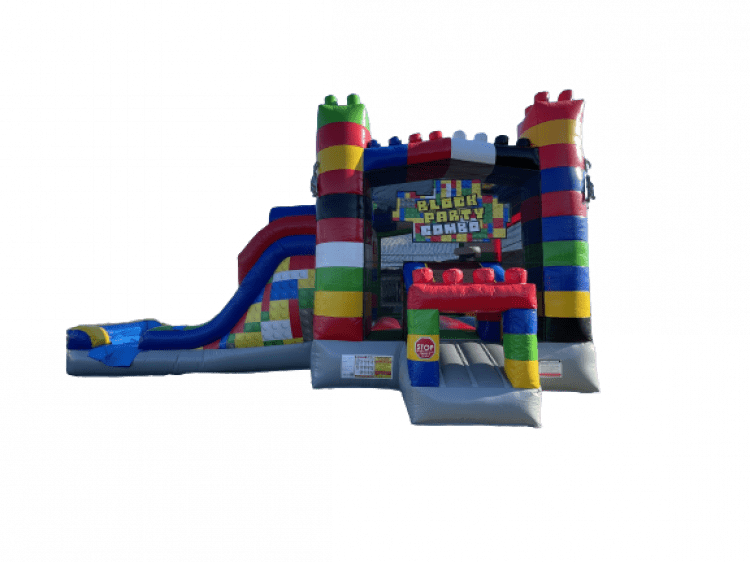 Block Party Bounce Slide Combo
from $265.00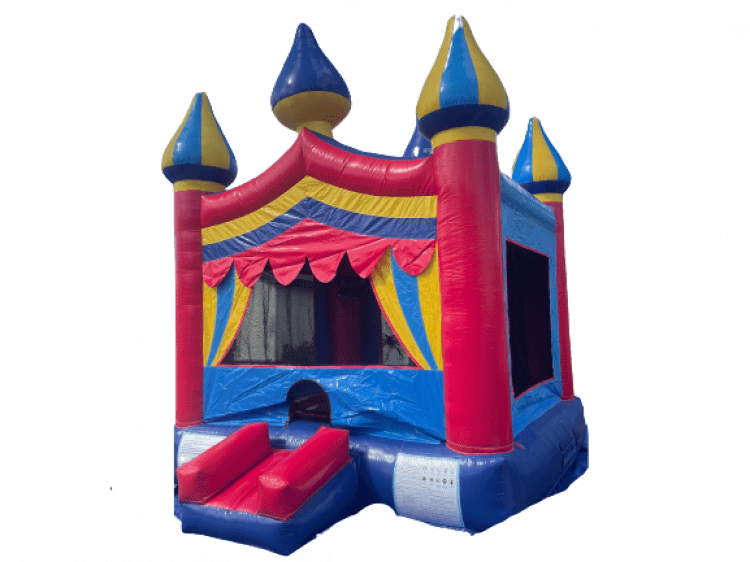 Carnival Bounce House
from $155.00
Enchanted Forest Mini Bounce Slide Combo
from $199.00
Turbo Blaze Bounce House
from $145.00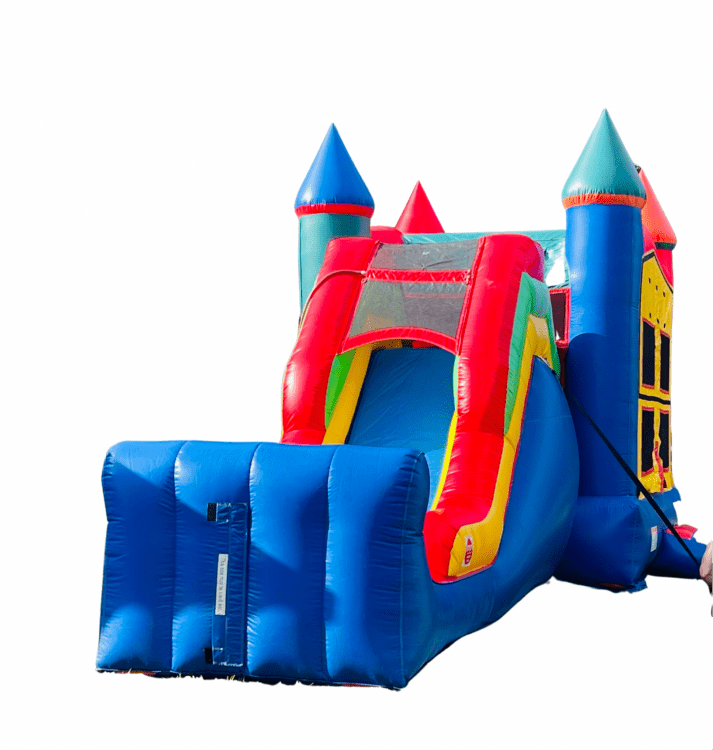 Super Castle Bounce House Slide Combo
from $229.00
Princess Bounce House Slide Combo
from $249.00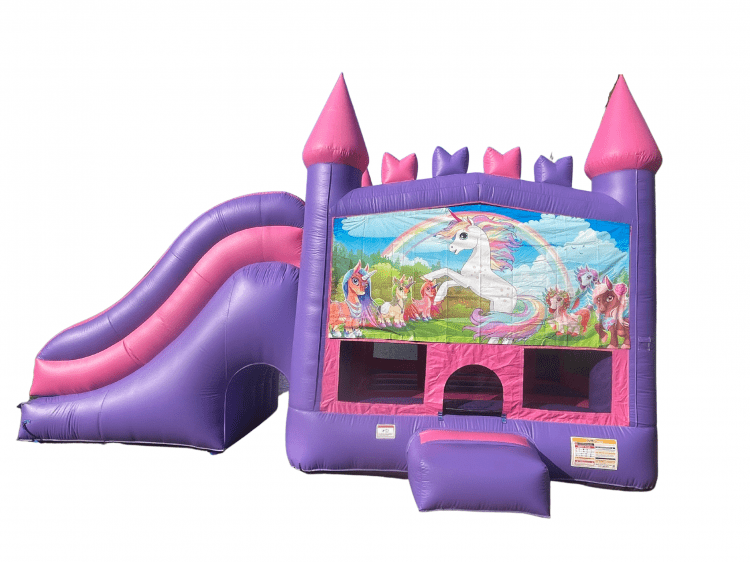 Unicorn Bounce House Slide Combo
from $249.00
Mickey And Friends 6-In-1 Combo
from $249.00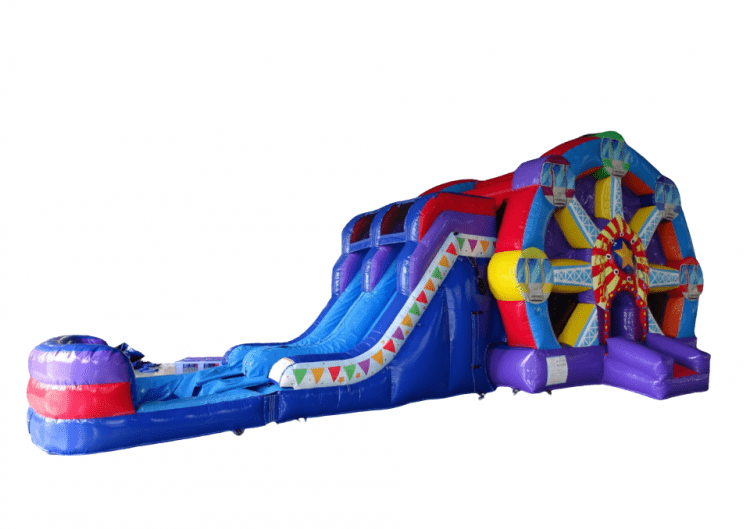 Ferris Wheel Carnival Bounce House Slide Combo
from $289.00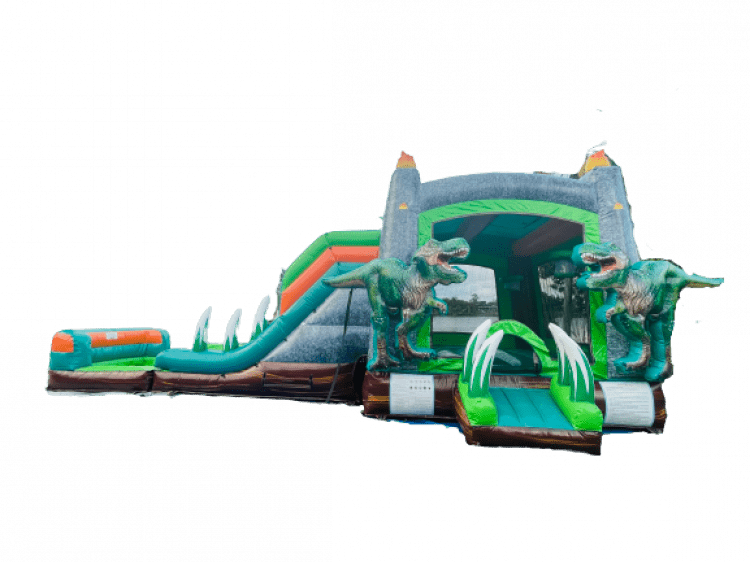 Dinosaur Dive Bounce House Slide
from $289.00