From the 15 foot electric slide to the 25 foot tropical hurricane, we offer waterslides of all different shapes and sizes! Choose a single lane, or race your friends in our dual lanes. Whether it has a pool or splash landing, our waterslides are sure to give you hours of fun as you cool off!
Professional delivery to
Punta Gorda, FL, North Port, FL, Arcadia, FL, Cape Coral, FL, Englewood, FL, Venice, FL, North Fort Myers, FL, Rotonda, FL, Lake Suzy, FL, Port Charlotte, FL
and surrounding areas. Please submit a quote or contact us to be sure we service your area.
Water slides that are available for rental are amazing fun. They go fast and they cool you off fast. Kids will be lining up around the corner to get the chance to ride down these enormous, fun colorful slides. Renting a water slide requires electricity and water hook-up. We can take the hose and cord provided you are within a 50-foot range.
There are many options for large and small water slides. Make sure you pick the appropriate one for your children's age and number of guests. Most slides can hold up to 10-20 people If you are prepared to wait for a few minutes. While smaller children may be afraid of tall slides, all our slides can be able to accommodate between 10 and 20 guests.
Slides are secured using stakes or sandbags to ensure they are protected in light winds.
We're sure that regardless of the water slide you choose to rent you'll be satisfied and would like to rent another!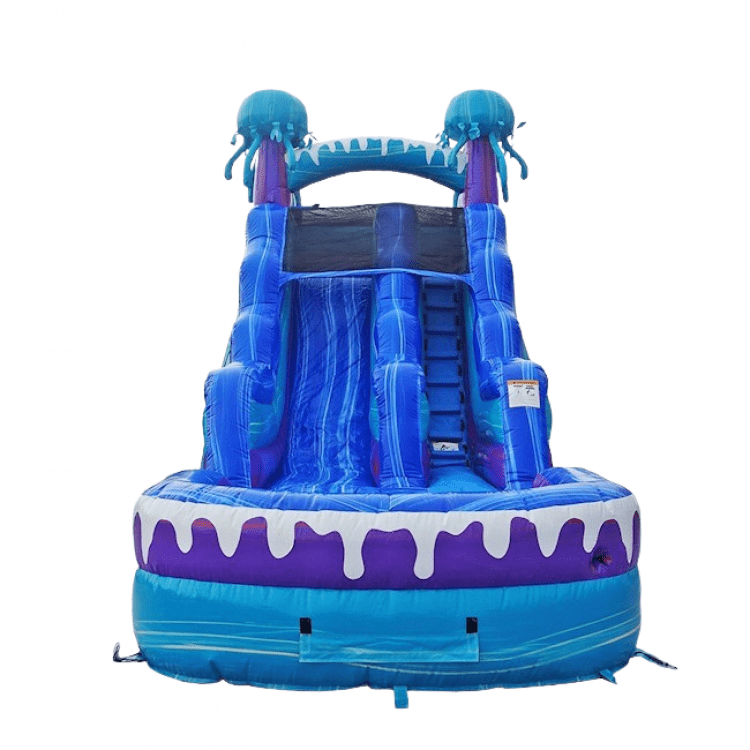 15' Electric Slide
from $249.00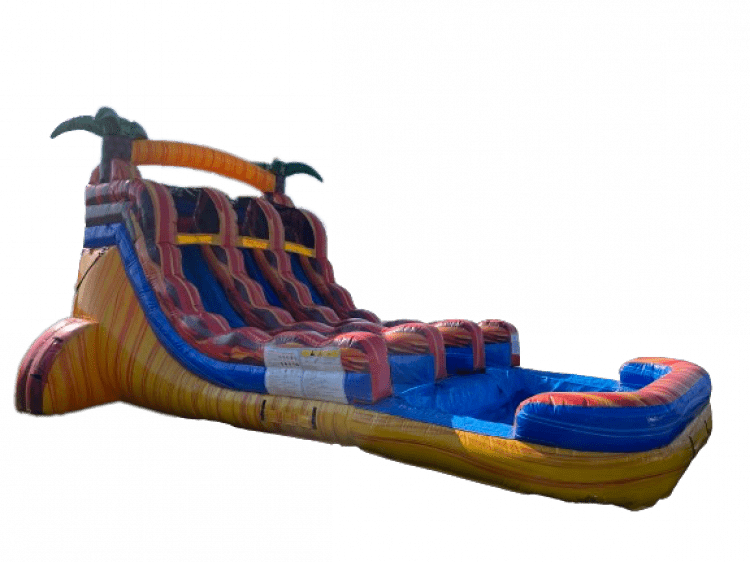 Fiesta Fire Dual Lane Center Climb
from $299.00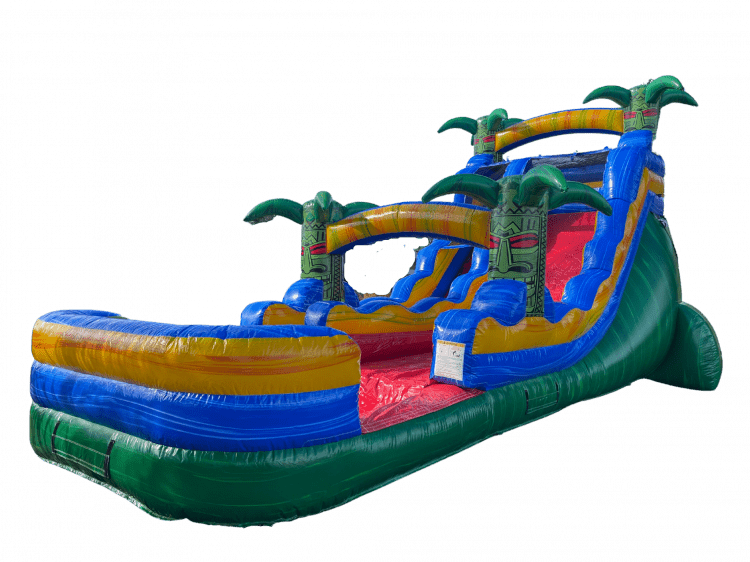 19' Reggae Rush Slide
from $325.00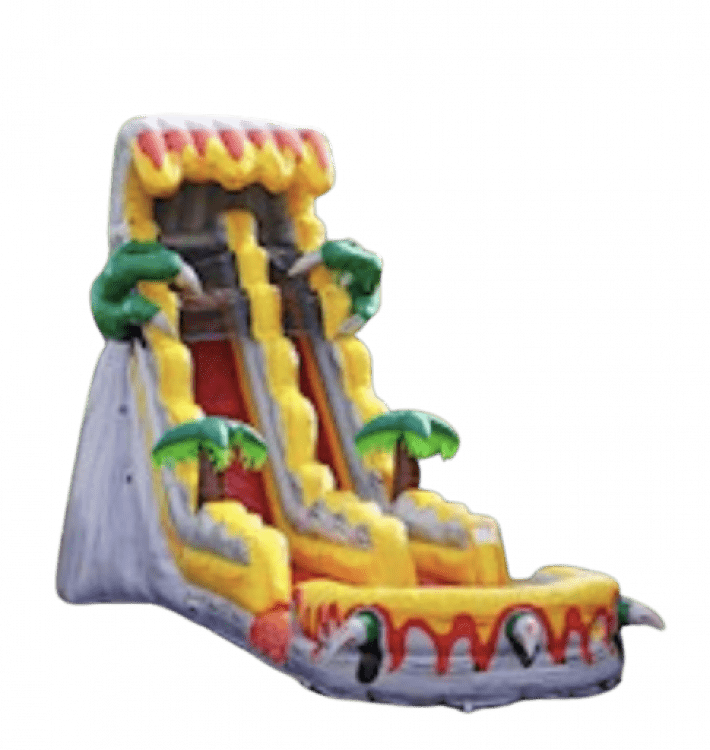 21' T-Rex Slide
from $349.00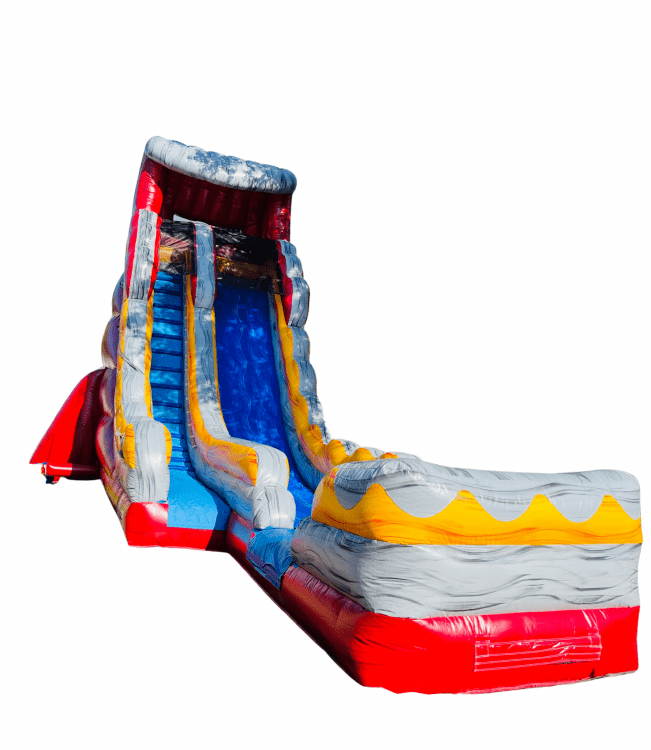 23' Volcano Slide
from $369.00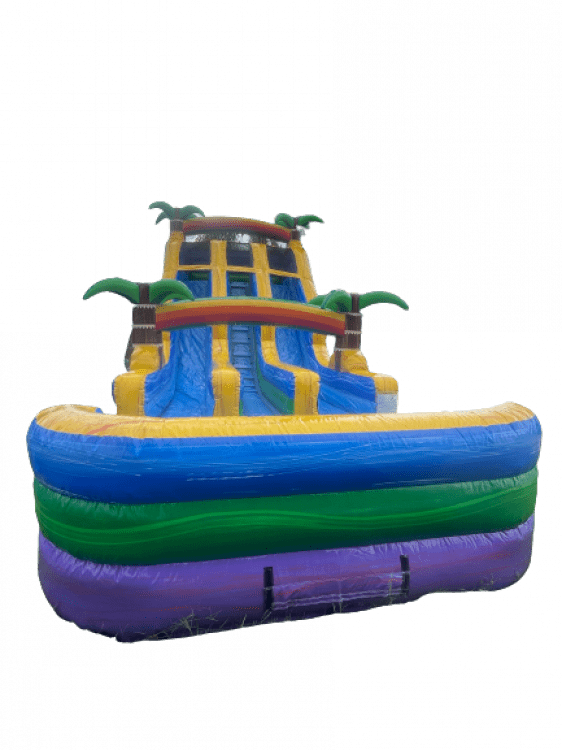 Fortnight Flight Dual Lane Center Climb
from $375.00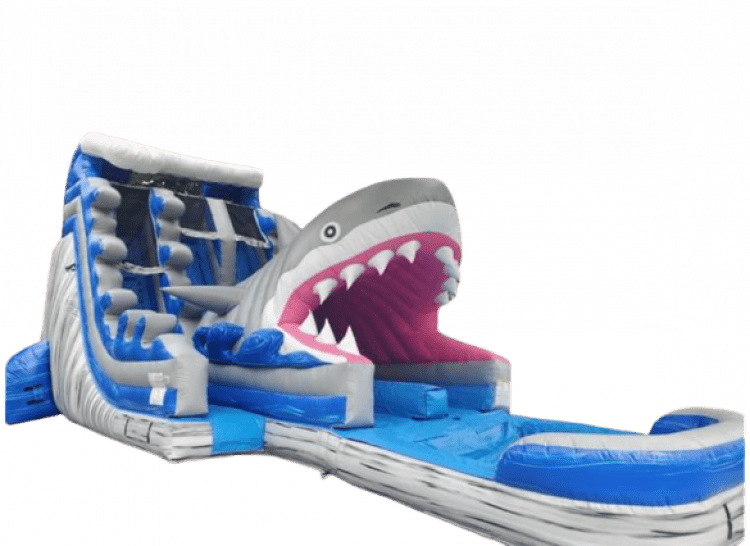 Shark-nado! Double Lane Slide
from $425.00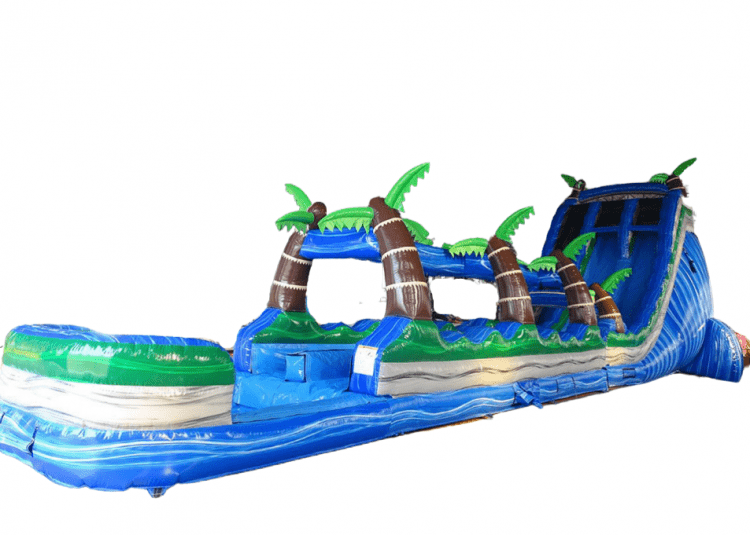 25ft Tropical Hurricane
from $549.00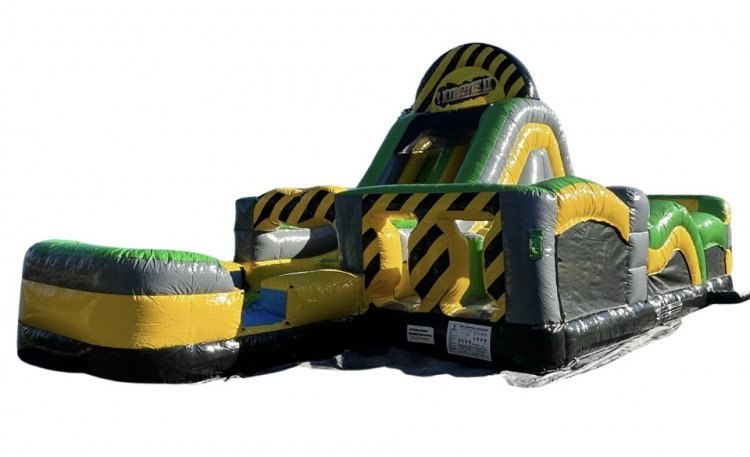 Nuclear Obstacle Course/Dual Lane Waterslide Combo
from $425.00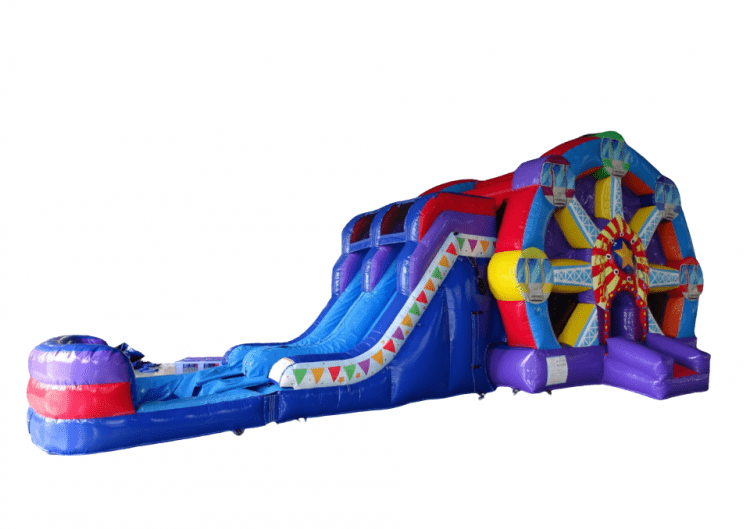 Ferris Wheel Carnival Bounce House Slide Combo
from $289.00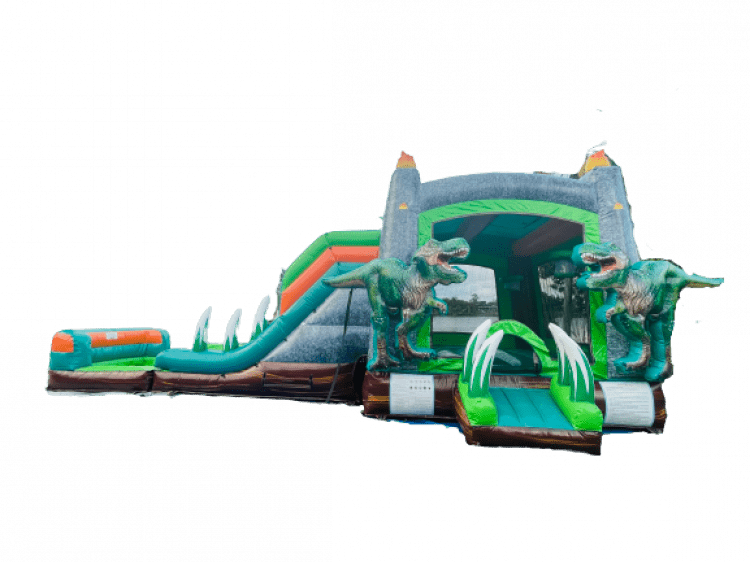 Dinosaur Dive Bounce House Slide
from $289.00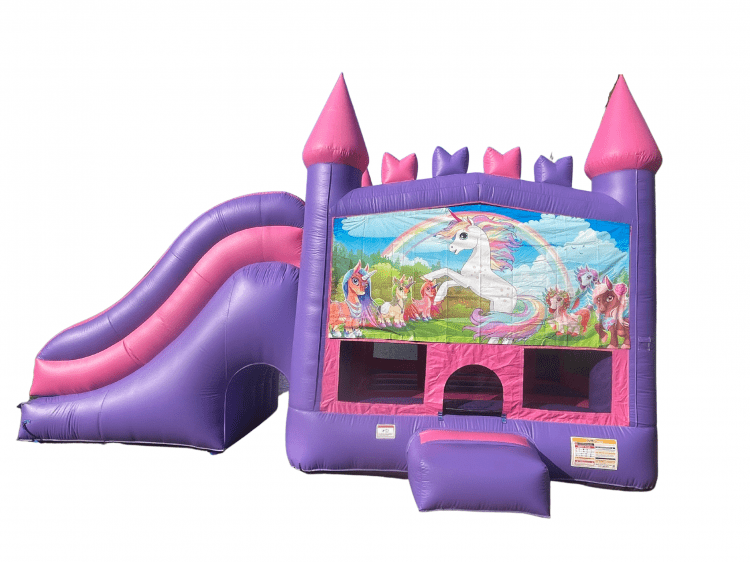 Unicorn Bounce House Slide Combo
from $249.00